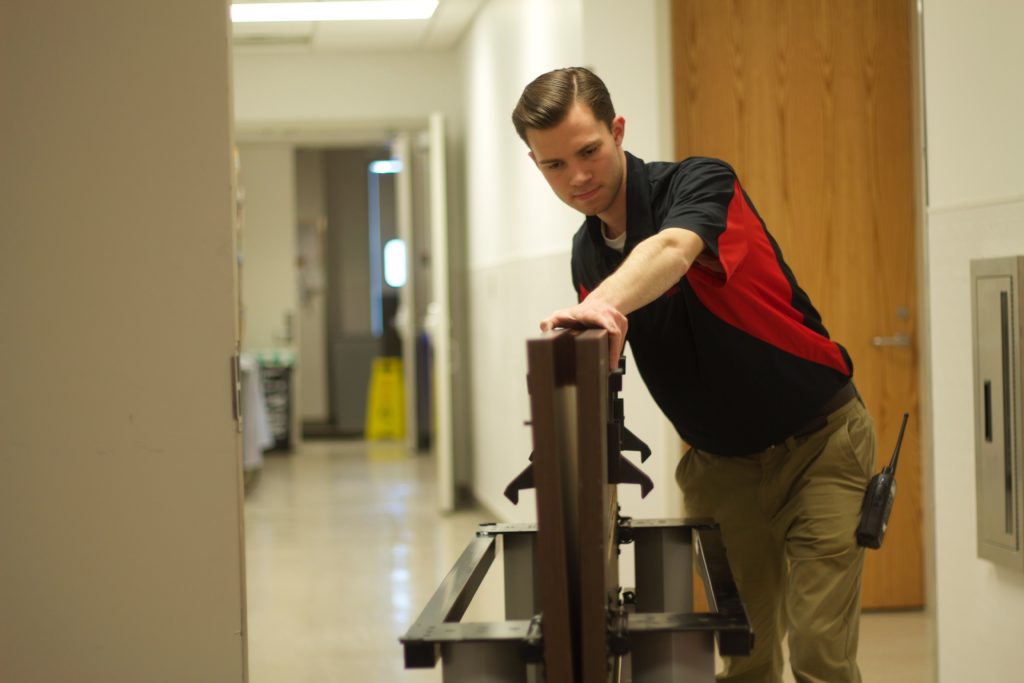 Student Employment
Working as a member of the NC State Student Centers team, students gain valuable experience and develop skills that can be transferred to their individual career paths.
NC State Student Centers as a department prioritizes students leading operations. Working for the NC State Student Centers not only provides a flexible schedule but also provides a dynamic environment to learn and enhance skills that will benefit you now and in the future.

NC State Student Centers Learning Objectives
Promote Diversity
Promote a diverse environment where all feel welcomed.

Communicate clearly and effectively to a diverse audience including peers, supervisors, and guests.

Engage with others to create a welcoming environment.
Respect beliefs, ideas and viewpoints different from their own.
Develop Transferable Skills
Help students develop problem-solving and critical thinking skills transferable to future goals.

Identify and articulate personal and professional skills developed through the employment experience.
Demonstrate initiative and work autonomously to achieve department goals.
Enhance transferable skills through leadership and supervision of others.
Recognize current resources and identify needs to successfully accomplish tasks.
Practice Critical Thinking
Provide students with an environment to practice critical thinking and problem-solving.

Make informed decisions through critical and creative assessment of a situation.
Prepare for the unexpected and manage time effectively.
Develop, communicate, and execute a plan; reflect and articulate on decision-making process.
Apply emergency procedures to ensure the safety of others.
Develop skills relative to future goals through experiential learning.
Increase Awareness
Increase awareness of campus resources available to students, faculty and staff.

Obtain and apply information related to their job at NCSSC.
Provide excellent customer service.
Utilize campus resources for personal and professional development.
Experience Community
Experience a sense of belonging and express pride in our community.

Promote the Wolfpack community by creating a welcoming and warm environment for others.
Work cooperatively with others as a leader or member of a group towards a common goal.
Take pride in their work, respect the facilities, and set an example for others to follow.