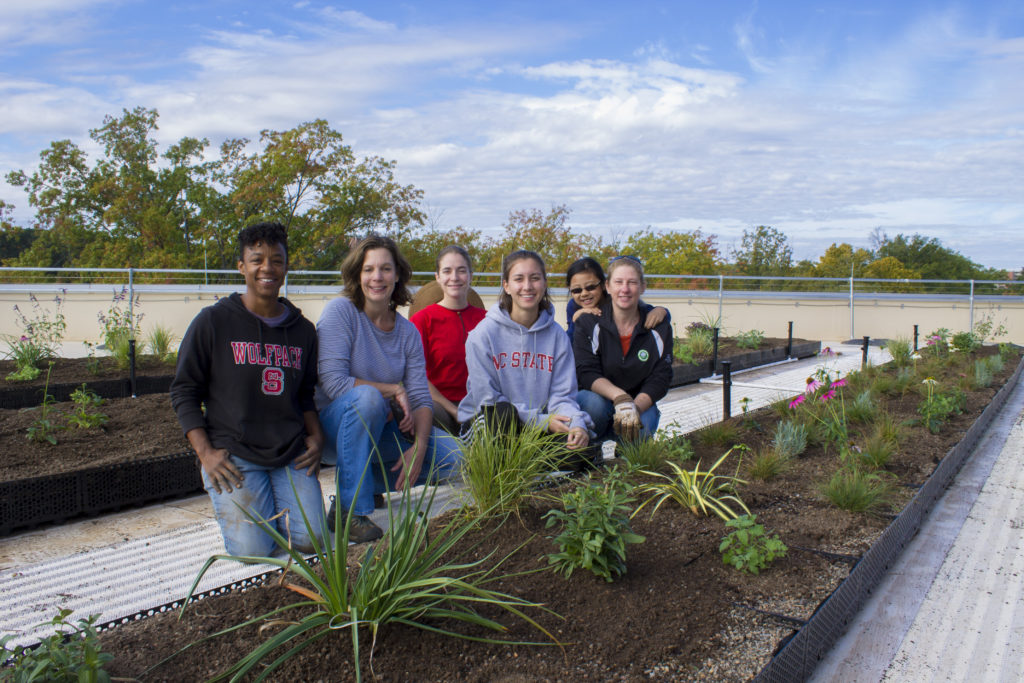 Sustainability
NC State is committed to sustainability and the Student Centers are working towards that goal as well. Sustainability is just another way that the Student Centers are setting the campus standard and responding to student needs. While on campus, here are some resources and information to help you join in that commitment.
High Performance Building
Nearly a dozen campus buildings have been certified or are seeking certification as Leadership in Energy and Environmental Design (LEED) buildings. Buildings that earn this certification are equipped with many energy and water saving features, which save natural resources as well as utility and maintenance costs. Talley Student Union will be one of these LEED Buildings.
Waste Reduction and Recycling
NC State's goal is zero waste, so while you're on campus be sure to recycle at indoor or outdoor collection stations. Blue bins are for traditional recyclable products and yellow bins are specifically for electronics-related disposal. The Student Centers is a leader in composting with collections throughout Talley and Witherspoon, outdoor collection near One Earth World Cuisine at Talley, and for paper towels in the restrooms.
Green Cleaning
Cleaning campus has never been better with more green cleaning. This includes the use of Green Seal-certified products, including an innovative ionized water sanitation system, recycled content paper products, microfiber mops that reduce water usage by up to 90 percent over traditional style mops, and HEPA filtration vacuum systems that remove 99.9 percent of airborne particles.
Both Talley and Witherspoon have implemented composting in restrooms, desk-side mini bins for waste collection and many other ways to reduce waste.

Local, NC Food
As a land-grant university with agriculture roots, NC State is increasing its purchase of food grown locally and within North Carolina for use in NC State Dining. While in Talley, don't forget to grab the local favorite of Howling Cow.
Green Events
Campus events have the opportunity to earn Certified Wolfpack Green status for sustainable actions such as zero waste, use of alternative transit, purchasing eco-friendly materials and saving energy or water. Use the checklist to help make your event more sustainable and work with your event planner on steps you can take.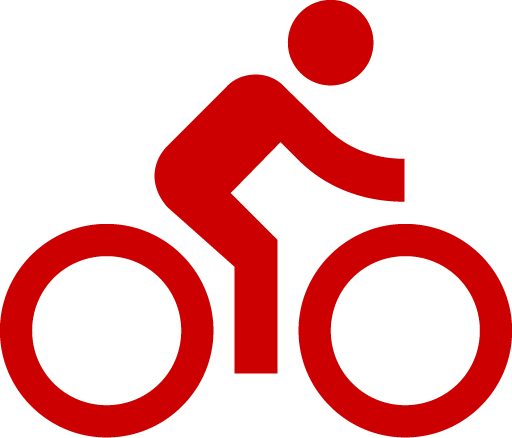 Alternative transportation
Find a parking spot and ride the Wolfline or walk! Check out this helpful walk times map and enjoy our campus including the Rocky Branch Creek Greenway which connects to the City of Raleigh Greenway Trail System.
If your wheels are propelled by electricity instead of gasoline, NC State has more than a dozen electric vehicle charging stations on campus so your vehicle can power up while you visit campus.
Stay Hydrated, Bring a Water Bottle
In the last decade, NC State has cut its water consumption by almost half through efforts such as implementing trayless dining, installing low-flow plumbing fixtures and using collected rainwater to irrigate some areas of campus. Help save water while you're on campus by turning off the tap when not in use.
If you bring your own reusable bottle or cup, be on the lookout for convenient water bottle refilling stations, which are installed in some campus buildings including in the student centers at Witherspoon Student Center and Talley Student Union.
SAVING ENERGY
With hundreds of campus buildings, utilities are among the university's largest expenses. Energy and water saving projects are regularly installed on campus. Learn more about these efforts in the annual energy and water report and how you can Help save even more energy while on campus.