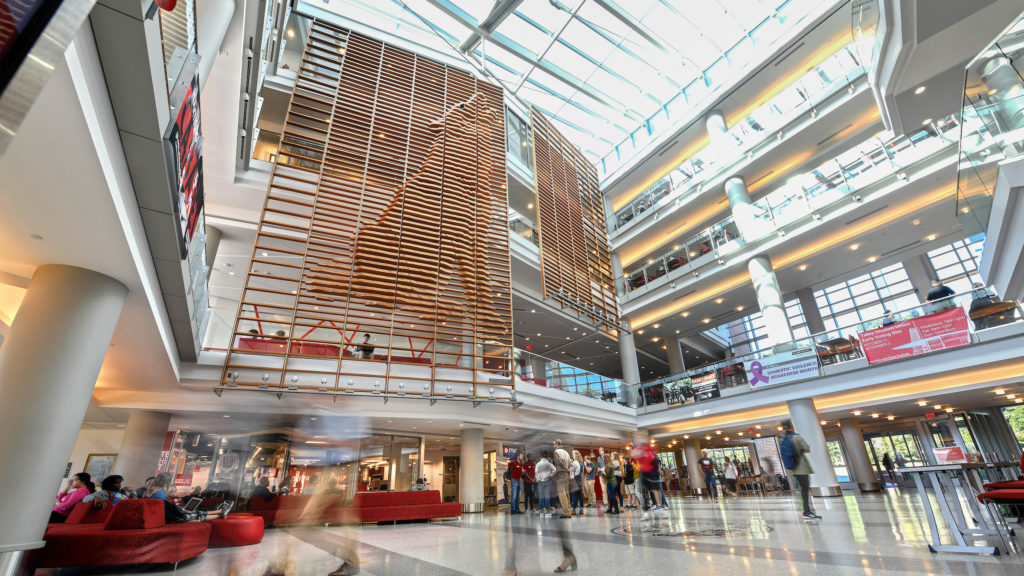 The College Union Idea
Today at NC State, the college union idea thrives with various departments and divisions coming together in multiple facilities to enhance and transform student life on campus.
Coupled with the efforts of hundreds of student leaders and student employees, the NC State Student Centers strengthen the campus community and provide a vibrant campus experience for students to explore, grow and connect.
The Union supports the academic mission through the co-curricular experience, cultivating students' leadership, citizenship, and cultural competency while developing alumni's enduring loyalty to the institution.
Researchers have noted that students are more likely to be successful in college when they feel a sense of place and are involved outside of the classroom.
The Association of College Unions International conducts research with the goal of contributing to and improving the work of college union and student activities professionals.
ACUI recently conducted a College Union Engagement Study focused on documenting learning, engagement and impact of physical space.
The NC State University Case Narrative is a portion of the study and illustrates learning and engagement at Talley Student Union and Witherspoon Student Center.