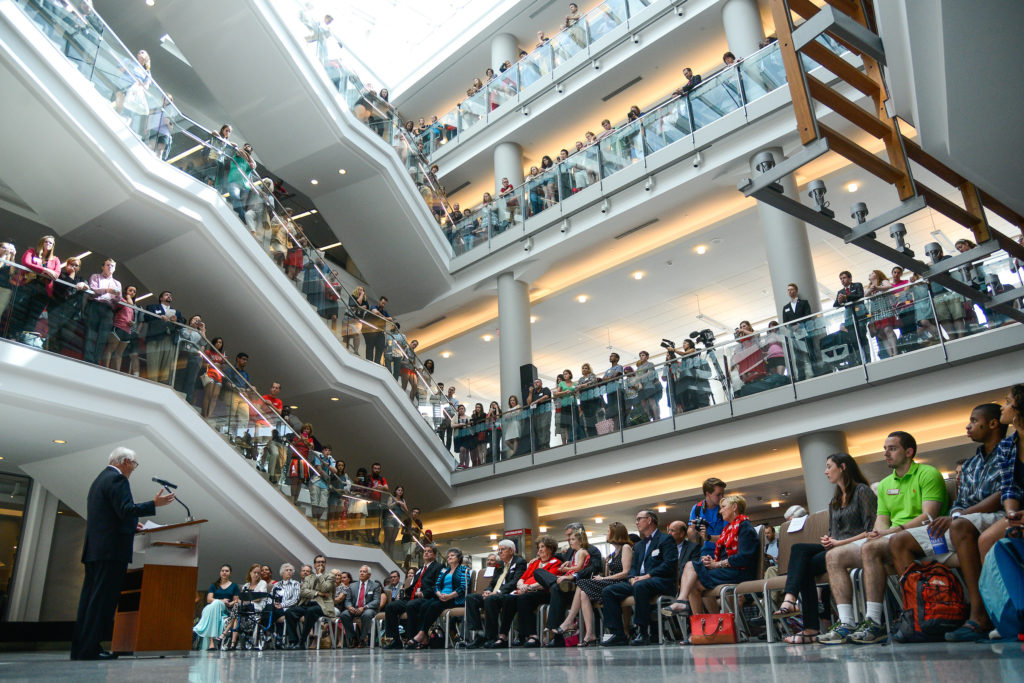 Host an Event
NC State Student Centers seeks to be known and sought after as a prominent partner that advances the University mission, by raising the standards of the campus experience for students, staff, faculty, alumni and guests with a reputation for the highest quality of service and facilities.
Looking to host an event at Talley or Witherspoon?
We can provide everything needed for a successful event, including the perfect venue, audiovisual setup, food and beverage, linens and more. We have a wide variety of spaces within Hunt Library, Talley Student Union and Witherspoon Student Center.

Reserve with Rave! Events